Carpet Dyeing and Bleach Repair Melbourne
The team at Carpet Colour Restorations are experts at all things pertaining to the restoration of colour in carpeting and rugs.
More often than not, carpets are the second most expensive asset in your home excluding the building itself. Eventually, the appearance of your carpet can be hampered by accidental spills, bleach spots, pet stains, fading from sunlight, chemical exposure from cleaning and even traffic lane wear.
Until recently the only solution to all of these issues was to go through the expense and inconvenience of replacing the carpet. That is no longer the case. For much less than the cost of replacement, we can:
Colour match and redye bleach spots
Repair colour loss caused by acne medication, cleaning agents, etc
Recolour sun faded areas back to their original colour
Completely change the colour of your outdated carpet
Specialised stain removal to alleviate unsightly stains
Enhance the colour of discolored or washed out carpets
Restore and recolour multi-coloured patterned carpets and rugs
Our process is environmentally friendly, non-toxic and safe for even the most chemically sensitive. Our dyes are 100% permanent and will wear in exactly the same manner as your existing carpet. Freshly dyed carpets maybe walked on immediately without fear of transference.
By dyeing your carpets you are not only saving thousands of dollars in replacement costs, but saving yourself from the inconvenience, downtime and headache of installing new carpets. Most carpets can be dyed in one day and furniture placed back in that same night!
SAVE AN AVERAGE OF 65-75% BY RE-DYEING YOUR CARPETS INSTEAD OF REPLACING THEM.
SATISFACTION GUARANTEED!
Our Services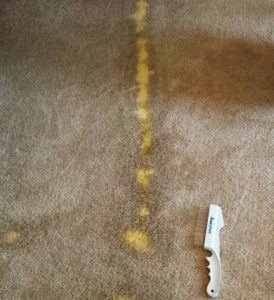 BLEACH SPOT REPAIR
Colourloss on carpet caused by bleach, toilet cleaners, acne medication, domestos…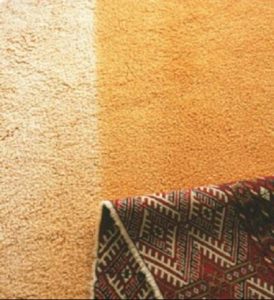 COLOUR RESTORATION
Carpets that have been exposed to harsh sunlight, heat and chemical exposure can be re-dyed…
CARPET DYEING
Your carpet is in great condition but the colour is outdated; we can completely change the colour…
COLOUR ENHANCE CLEAN
Carpets lose 2% to 3% of their colour each year; by enhancing the colour we can undo the natural colour…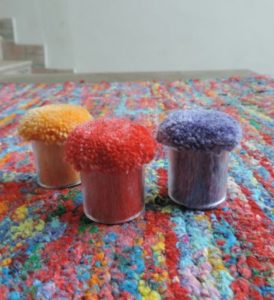 DESIGNER COLOURS
Re-dyeing over a lighter carpet to create a custom colour to match your décor. Get that Interior Designer look…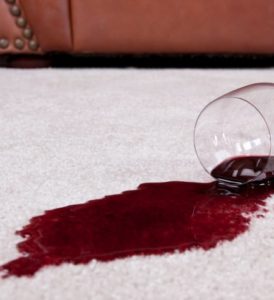 STAIN REMOVAL
In most instances, stubborn stains such as red wine, pet stains, tea and coffee stains can be successfully remove…
CARPET DYEING WILL:

 Save you thousands of dollars versus buying new carpets

 Restore carpets that have seen "better days"

 Extend the life of your carpet

 Cover carpet stains and hi-traffic areas

 Recolour faded areas

 Colour your carpets to match your decor

 Save the inconvenience of installing new carpets
FACTS:

 Tried and tested for over 25 years

 Hundreds of Colour Options Available

 Very convenient – can use immediately

 Extremely Cost Effective

 100% Safe & Non toxic dyes

 No dye transference

 Dyes are Permanent and Colourfast

 Dyes are Guaranteed for the life of the carpet
Testimonials
"I wanted to drop you a line to say thank you for our carpet and rug colour clean. Both look and feel fantastic, fresh and clean. Your staff were professional and friendly on both occasions, and the whole process has been easy and quick. Thanks again and I'll certainly be recommending your services to anyone who needs them"
"I was stressed about bleach damage done to my rental carpet, but the lovely Antonio came over and provided excellent advice, a professional service, and quickly had my carpet clean. The damage was gone! Highly recommend."
"Many thanks to you and the team for the great job.  Our carpets look amazing and the colour spot dyeing is fantastic.  Thanks so much – we will be recommending you!"
"Please formally compliment Antonio and his team member, for the fantastic job they did today. I didn't stay in the apartment and I didn't inspect their work. Returning into my apartment, there were some spots that I was amazed to see had disappeared. My white carpet is looking as brand new as layed."
"I am thrilled with the carpet dyeing. It saved me a fortune and the carpet now has years more life. The service was great!  The guys were really professional and did a great job, we are really pleased. I highly recommend your company."
"I was most impressed with the professional service I received last week. From my initial inquiry until the spots on the carpet had been removed, I was delighted with the customer service I received – the communication was excellent. Thanks again."